Please follow this link for new MIDI303 Page NEW MIDI303 page.


Here is a small list of TB-303 modifications with pictures. These mods aren't difficult to perform but you should have some soldering experience, though. If you have some suggestions/mods for this page don't hesitate to send them to us.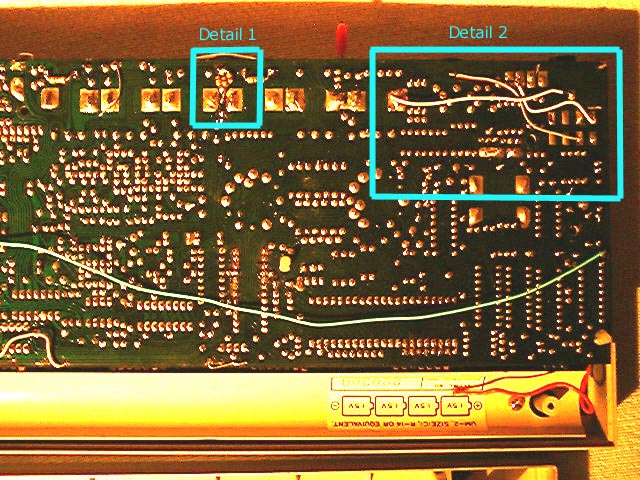 Detail 1 & Detail 2 locations on PCB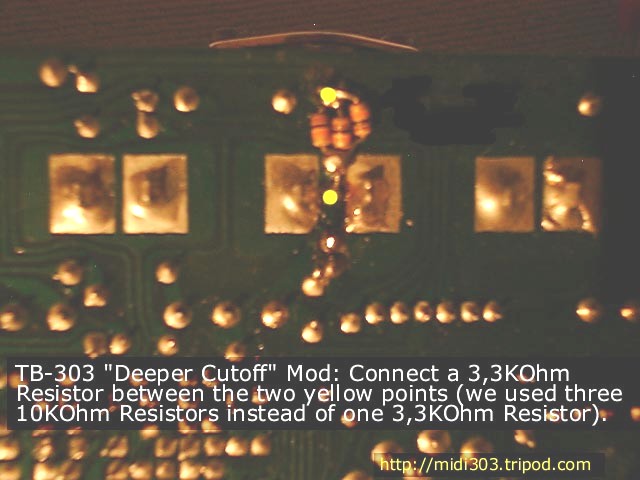 Detail 1: Better Cutoff range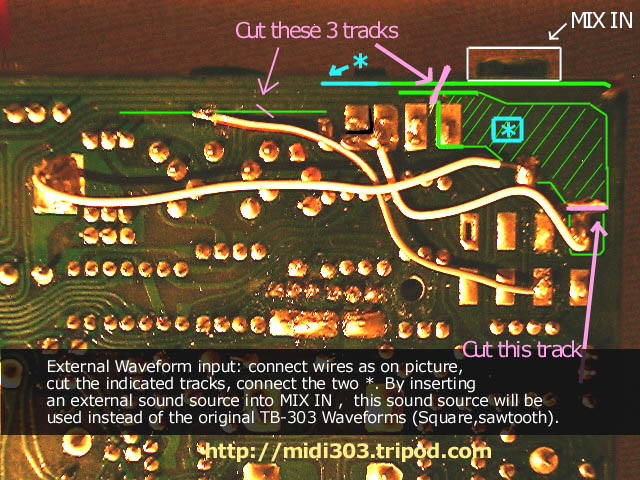 Detail 2: External Waveform Input
About External Waveform Input
This mod gives you the possibility to use any audio signal as oscillator source instead of the original sawtooth or square of the TB-303. It works like this:
An external signal is feed into the TB-303 and used as oscillator. It runs through the filter and VCA of the 303. We will use the MIX IN connector of the TB-303 to feed in this signal, since nobody really uses MIX IN for mixing the TB-303's audio signal with an external signal.
Let's assume you have MIDI303 installed in your TB-303 and assume that it responds to channel 16. Put a String on channel 16 of your synth/sampler. Connect the output of the synth/sampler to the TB-303 MIX IN input. When you play the string it will enter the TB-303 and it will be processed by the TB-303's filter and VCA sections.